GM E92 ECU inline jumper intercept harnesses / patch harnesses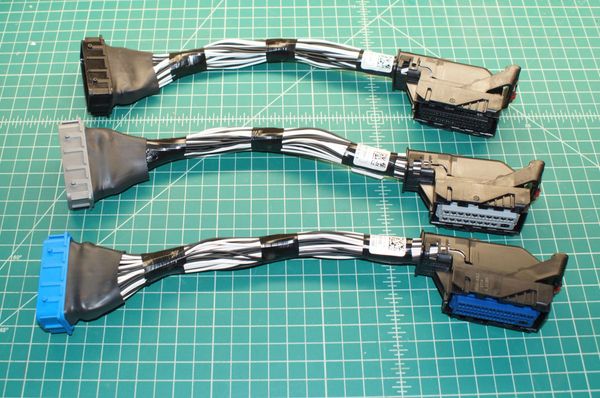 GM E92 ECU inline jumper intercept harnesses / patch harnesses
Product & Service Solutions offers these E92 ECU inline intercept jumper harnesses/patch harnesses. Fully populated in all cavities to make it easy to pierce probe any ECU signal wire, connect to new or existing circuits etc without touching the OEM GM engine harness. Great for service & diagnostics and for quick installs of nitrous, auxiliary PFI fuel injection, etc...
All pins are populated on these connectors. Wires alternate between black and white to help make it easier to identify the correct wire.
Must have for anyone doing regular diagnostics and maintenance on GM E92 ECU equipped vehicles. No need to be careful back probing the customer connectors and no concern with the long term durability impacts of pierce probing the OEM wiring harness.
Includes three individual pass thru jumper harnesses, one for each connector on the vehicle. You only need to connect the one you need.

Fits applications including:
2014+ CK truck (L83 & L86 engine)

2015+ Corvette (LT1 and LT4 engines)

2016+Camaro SS and ZL1 (LT1 & LT4 engines)
2016+CTS-V (LT4 engine)
And other GM Gen V V8 equipped vehicles as well as 4.3L V6 GDI equipped vehicles and many other vehicles with the GM E92 GDI ECU
Reviews