Fuel injector wiring harness w loom, 4 cylinders, USCAR connectors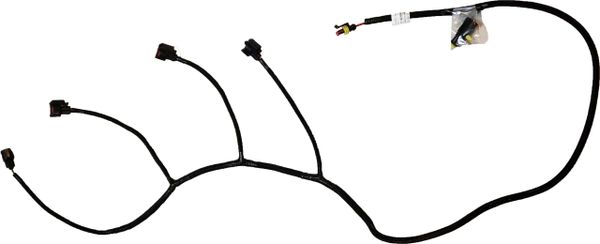 Fuel injector wiring harness w loom, 4 cylinders, USCAR connectors
4 cylinder fuel injector wiring harness with loom.
Now includes two pin connector on the power/ground side of the harness and a mating 2 pin connector kit (in sealed bag) to make wiring even easier.
USCAR injector connectors (sometimes incorrectly referred to as EV6 connectors). 
For batch or bank fire wiring - all 4 injectors are on the same power and ground circuit. Not for use with sequential injection systems.
Can be used for V8 engines (two harnesses needed) or on four cylinder engines.
Roughly 5ft from end to end (from 1st injector connector to ECU end wires on the other end)
Can be used for primary fuel injection or for use with for auxiliary fuel control with most bank or batch fire injector controllers.
Reviews