Aluminum plug for GM Delphi push in type IAT intake air temperature sensors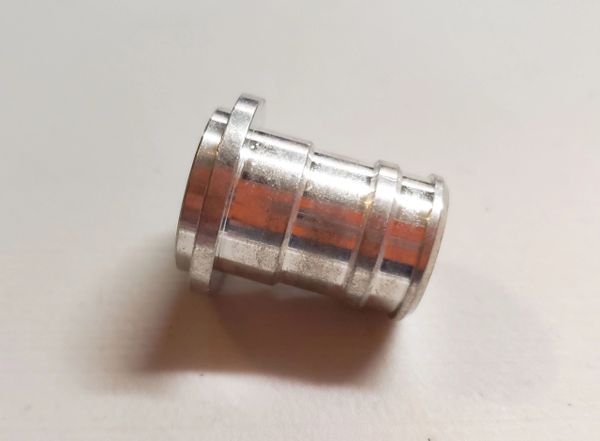 Aluminum plug for GM Delphi push in type IAT intake air temperature sensors
Aluminum plug for GM & Delphi press-in IAT sensors
PRODUCT DESCRIPTION:
These CNC machined machined aluminum plugs are to replace the GM & Delphi intake  air temperature (IAT) sensor when you are relocating the sensor elsewhere and  need to plug the hole or need to plug the hole temporarily to verify that the  sensor itself isn't your air leak.
Example applications would when removing or relocating the IAT sensor from  inside the intake manifold in Magnuson supercharger systems
Aluminum plug fits in place of the GM, AC Delco & Delphi  press in IAT sensors.
Note - the plug is designed to replace  just the sensor. In order to still provide an air tight seal it is designed to  retain the rubber grommet seal normally used with the IAT sensor (grommet not  included).
Example sensor part numbers that this plug replaces  include:
12160244

88864354

TS10072-11B1
Product highlights:
Part #: CAT-100-005-001

Reviews