Rubber protective case for EFILive FlashScan V2 cables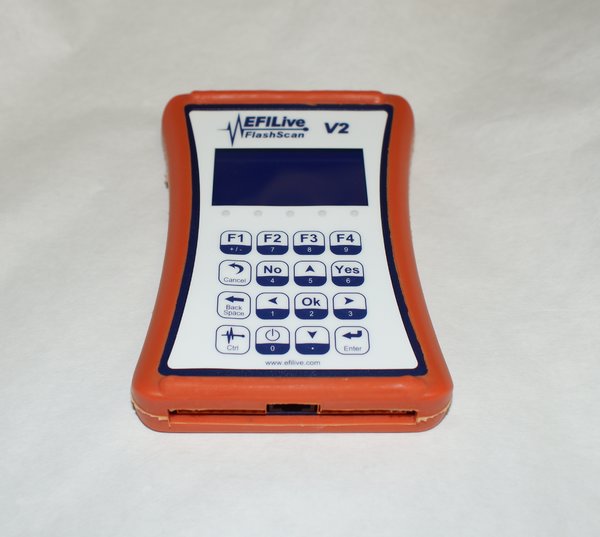 Rubber protective case for EFILive FlashScan V2 cables
Product & Service Solutions (PSS) exclusive new product - rubber protective cases for the EFILive FlashScan V2 cables.
Designed to help protect the investment you have made in the FlashScan cable, saving you money and downtime caused by potential damage to the interface module.
In addition to reducing the risk of damage to the FlashScan V2 interface module from damage caused by being dropped or other impacts, the rubber stand-offs in the face of the PSS rubber protective cover also protect the screen and keypad from scratches and impact damage from being placed face down during use.
The rubber cover is designed to snuggly fit over the FlashScan module and provides a higher friction, more secure surface to hold onto when carrying the FlashScan V2 module, reducing the chances of the device being dropped and further reducing the likelihood of damage occurring to the module.
With the minimum charge for most repairs to the FlashScan V2 cable costing $125 and requiring several days of down time, the PSS FlashScan rubber case is a low cost investment to protect your FlashScan V2 cable.
Note - you will need to trim a small amount of the rubber around the connectors if you want to use the thermocouple and analog inputs/outputs on the FlashScan V2 cable with the cover installed.

FlashScan V2 cable NOT included.
Black is now the only available color (out of stock on the orange covers). Limited stock of the black covers - get yours now. We may not produce these again.
Warranty - product warrantied for materials and workmanship for 90 days from date of purchase. Buyer responsible for cost of shipping product back to PSS for warranty service or replacement.
Reviews