LINGENFELTER TRAILBLAZER & SSR HIGH FLOW FUEL PUMP KIT 2005-2009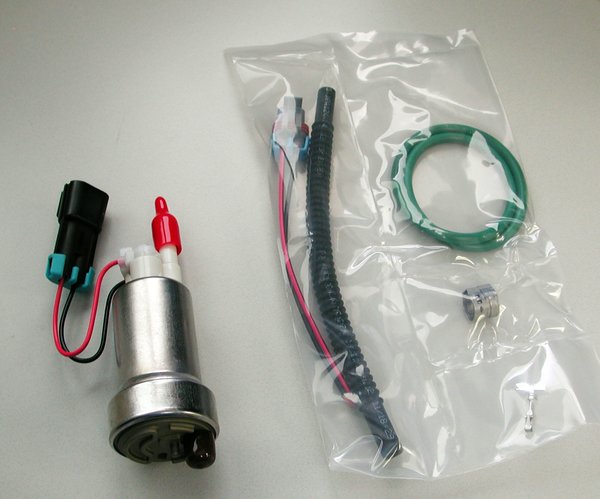 LINGENFELTER TRAILBLAZER & SSR HIGH FLOW FUEL PUMP KIT 2005-2009
Lingenfelter Trailblazer, Envoy, Rainier & SSR High Flow E85 Compatible Fuel Pump Kit
2005-2009 Model Year Vehicles
Manufacturer: Lingenfelter Performance Engineering
Part Number: L710111005
Description: 2005-2009 Model Year GM ST Platform Fuel Pump Kit
The Lingenfelter Trailblazer & SSR high flow fuel pump is designed to be installed in your stock fuel pump module. Some fuel pump module modifications are required to install this kit. This high flow pump can be used with standard gas or E85.
The fuel flow shown in the included flow curves is for the entire module, not just the pump in the module so this includes the pressure/flow loss caused by the inlet filter, primary fuel filter and the jet pump used to fill the module.
The pump includes the following components:

TI-F0000267 416 liter/hr TI Automotive/ Walbro E85 turbine fuel pump
TI-000107694/AA fuel pump wiring harness
12129494 Metri-Pak terminals
TI-TF0001275 convoluted fuel line
52545K51 Oetiker clamps
22682111 fuel sender O-ring seal
This kit must be installed in your stock fuel pump module or a new fuel pump module. It does NOT include the fuel pump module or level sensor. Only includes what is listed above and shown in the images. Be sure to look at the installation instructions before purchasing to make sure you are comfortable performing this installation.
Fits the following fuel pump modules:
GM part # 19153374 fuel pump module

AC Delco fuel pump module M10087
This kit fits the following vehicles:
2005-2006 Chevrolet SSR 6.0L LS2 engine

2006-2007 Chevrolet Trailblazer SS 6.0L LS2 engine

2006-2007 Buick Rainier, Chevrolet Trailblazer, GMC Envoy, Isuzu Ascender, Saab 9-7X with 4.2L L6 and 5.3L V8 engines

May also fit some other 2005-2007 ST155, ST157 and ST158 GM trucks
Does NOT fit:
2003-2004 Chevrolet SSR (5.3L engine) or other 2003-2004 ST trucks
Reviews