LINGENFELTER DIFFERENTIAL & TRANSMISSION VENT BLADDER KIT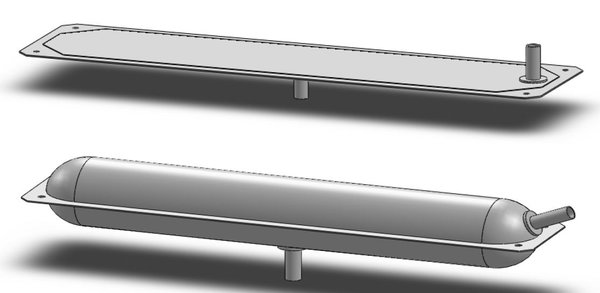 LINGENFELTER DIFFERENTIAL & TRANSMISSION VENT BLADDER KIT
LINGENFELTER DIFFERENTIAL & TRANSMISSION VENT BLADDER KIT
List price: $149.95
Discounted price: $129.99
Part #: L380180000
Description:
The Lingenfelter Performance Engineering universal vent bladder kit can be easily connected to a transmission or differential to eliminate fluid overflow related problems. The design of this vent bladder allows it to be used in either an open or sealed configuration.
Applications:
• Off-road vehicles whose differential and/or transmission may become submerged in water
• High performance vehicles that are required to have a closed differential system by their governing body
• Any vehicle that expels differential or transmission fluid out of the vent
Features:
• Works with most automotive differentials and transmissions
• Easy to install
Benefits:
• Eliminates differential and transmission fluid leaks from the vent fitting.
• Allows for sealed systems needed for submerged applications and by some sanctioning bodies.
Specifications:
• Fluid volume capacity of the vent bladder is 2.25 liters, enough to account for the thermal expansion in most light to medium duty differentials.
Kit includes:
Expansion bladder

Stainless steel adapter fitting

¼" fluid rated hose

Stainless Oetiker clamps
Reviews