8 port terminal block input connector for EFILive FlashScan V2 Scan Tune module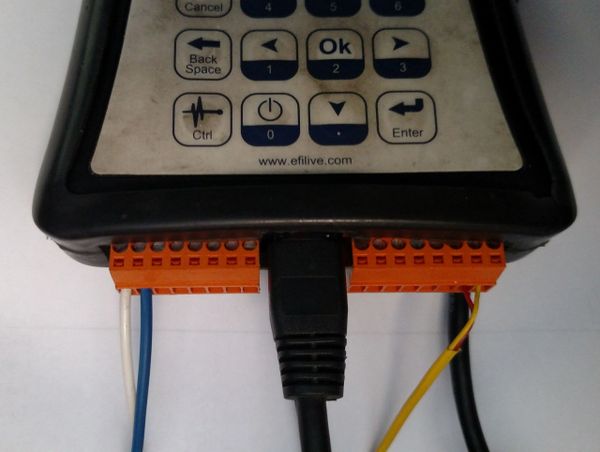 8 port terminal block input connector for EFILive FlashScan V2 Scan Tune module
EFILive FlashScan V2 interface module 8 port terminal block
8 port terminal block to fit the EFILive FlashScan V2 cable.
Allows you to connect analog inputs, thermocouple temperature sensors and other devices to the EFILive FlashScan V2 interface cable.
Even if you only need to use a few connections, it is much safer to use the 8 port terminal block that can only be installed in the V2 module one way than to use the 2 port terminal blocks that can be installed in between positions causing potential wiring errors that can result in damage to the FlashScan interface.
Specifications:
8 port terminal block
Designed for 14 to 28 AWG wires
Orange in color (some pictures show them as green but the parts for sale in this listing are orange)
Notes:
Sold each.
Up to two (2) can be installed in the FlashScan V2 cable at a time. If you need two be sure to order that quantity.
The rubber protective cover for the EFILive FlashScan V2 cable shown in some of the above images is not included in this listing but is available from PSS and can be found in our web store.
Reviews