Lingenfelter GM 160 Degree Thermostat for 2007-2015 GM LSx Engines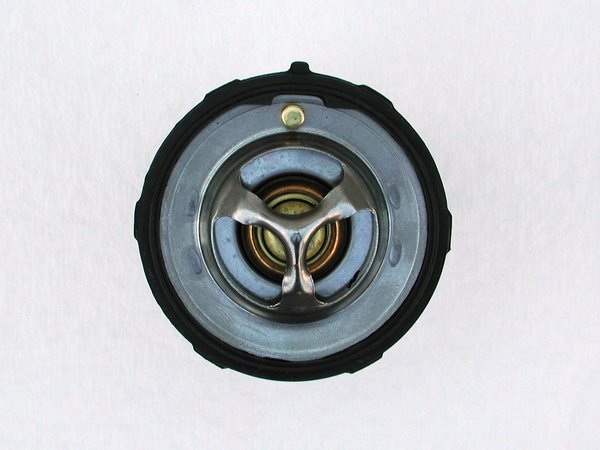 Lingenfelter GM 160 Degree Thermostat for 2007-2015 GM LSx Engines
Lingenfelter 160 Degree Thermostat for
5th Gen Camaro, 2008+ C6 Corvette, 2007+ GM truck & more
Manufacturer: Lingenfelter Performance Engineering
Part number: L310065307
Description:
Lingenfelter offers this premium quality 160 degree thermostat for late model 2007-2015 model year General Motors applications (check fitment list below).
Reducing coolant temperature will help produce more horsepower and improve your vehicle's performance. The thermostat is an easy to install component and requires no modifications.
This thermostat is a direct drop in replacement and includes the rubber seal.
Use in place of:
GM part number 89018168

AC Delco part number 131-160
Be sure to confirm vehicle fitment. See list below and comparison image.
2004-2207 thermostat looks VERY similar to the 2007-2015 thermostat (but is smaller).
Check this document to confirm you are ordering the correct thermostat.
Fits:
2009-2015 Cadillac CTS-V LSA 6.2L SC

2010-2015 Chevrolet Camaro SS L99, LS3 6.2L

2012-2015 Chevrolet ZL1 Camaro LSA 6.2L SC

2009-2013 Chevrolet C6 Corvette LS3 6.2L

2009-2013 Chevrolet C6 Corvette Z06 LS7 7.0L

2009-2013 Chevrolet C6 Corvette ZR1 LS9 6.2L SC

2008-2009 Pontiac G8 GT (late style) L76 6.0L

2009 Pontiac G8 GXP LS3 6.2L

2007-2013 Cadillac Escalade 6.2L

2009-2012 Chevy/GMC Colorado/Canyon 5.3L

2007-2009 Chevy/GMC Trailblazer/Envoy 5.3L

2007-2009 Chevy Trailblazer SS 6.0L

2007-2013 Chevy Tahoe & Suburban 4.8L, 5.3L, 6.0L

2007-2013 GMC Yukon & Yukon XL 4.8L, 5.3L, 6.0L, 6.2L

2007-2013 Chevy/GMC Silverado/Sierra 4.8L, 5.3L, 6.0L

2007 Hummer H2 6.0L

2008-2009 Hummer H2 6.2L

2008-2010 Hummer H3 Alpha 5.3L
Return policy:
Return for a for refund (less shipping) if this item is found to be defective
Must be returned within 14 days
PLEASE READ CAREFULLY BEFORE ORDERING

We provide online sales and service only. If you need local pickup or installation, contact us in advance PRIOR to placing your order.

If you are in the Fort Wayne, IN area and need a local solution, PSS has partnered with Hoosier Performance Engineering to offer local pickup and installation. Contact us for details.

CUSTOMER SUPPORT

If you have questions about the product or your order please contact us via eBay Messages for assistance. Thank you.



RETURN POLICY

Return shipping paid by: Buyer

Item must be returned within: 14 Days

Refund will be given as: Money Back


We will gladly replace any defective item returned within the stated warranty period. We will also accept returns of most new products ordered (except as noted below) as long as they have not been installed or disassembled and are returned in the original packaging in new and saleable condition. Requests for return of new parts must be submitted within 14 days of the purchase date. All new parts returned will be subject to a 15% re-stocking fee.

SELLER & PAYMENT INFORMATION

Seller name : Product & Service Solutions

A

DDRESS CHANGES

Due to the buyer/seller protection policy through EBAY, we do not have a way of changing the PayPal assigned or original address used at the time of purchase. Please do not ask us to. It is the buyer's responsibility to make sure the shipping information is correct before placing the order. In an effort to help you, our customer, we will offer you a full refund, and cancel the transaction to prevent the item from being shipped to the unwanted address. You then will be able to make the necessary changes to the EBAY and PayPal shipping address and make a new purchase once that is completed.

SHIPPING & HANDLING

Shipping Service: Please refer to shipping section
Shipping Cost: Please refer to shipping section
Order Processing Time: Three business days

NOTE: Purchases valued at over $250 will be shipped with adult signature required (fee may apply).
Reviews